The Journal of Indian Ocean World Studies (JIOWS) publishes original peer reviewed articles by established and emerging scholars in the social sciences and related disciplines that contribute to an understanding of the Indian Ocean World (IOW) and its constituent parts, from early times to the present day. The IOW is here defined as a macro-region running from Africa to the Far East, comprising both maritime and terrestrial zones.
It is with deep regret that we announce the passing of Dr. Peter Boomgaard, an esteemed member of the editorial board of the JIOWS. Dr. Boomgaard, KITLV Director from 1991-2000, Professor of Environmental and Economic History of Southeast Asia at the University of Amsterdam, and Fernand Braudel Senior Fellow at the History Department of the European University Institute, Florence, Italy, was a renowed historian of environmental and economic history, and touched the lives of many who knew him. His most recent work focused on forestry and medical history in Indonesia and Surinam.
Vol 3, No 1 (2019)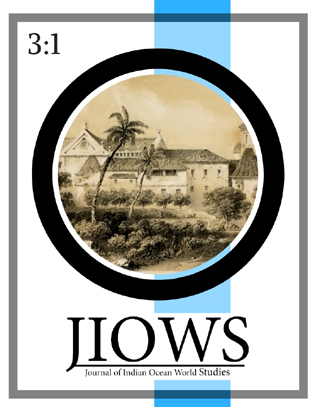 Festschrift for Michael Pearson, Part II.